In 2005, Candessa started Ms. LaVie's School because she had spent over 20 years working with individuals and groups that had been harmed by sexuality in some way. She came away from those experiences with the following beliefs:
If people receive accurate sexuality information all of their lives (from birth to elderhood) AND
If people were raised & surrounded by individuals who were sexually healthy and who modeled healthy sexual relating AND
If we all lived in a sex-positive world where everyone could feel free to express their personal beliefs and desires without fear of being judged....
then the shadow side of sexuality would not be able to flourish and things like rape, child abuse, homophobia and other sexual negativity would not exist. If they happened at all, it would be infrequent and they would be seen as abberations.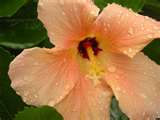 Also in 2005, Candessa read a book by Bell Hooks called "Love" where she says that we aren't taught about what love really is when we are growing up. However, we are expected to know what love means by the time we are out of school. And if we don't get it right we are blamed and sometimes punished. She says:
"Where do we go as adults to learn about love and relationships when we're grown if we didn't learn about it growing up? There's no school to go to where adults can learn about love." ~ Bell Hooks
So, Candessa decided to create a school.
Ms. LaVie's School of Loving Arts is for everyone - regardless of your age, cultural, ethnic, educational background, sexual experience, sexual orientation or relationship status. While some classes and individual coaching may be therapeutic, it is not intended to be therapy.
Almost everyone who has been subjected to our sex negative culture needs healing. In addition, most adults did not get complete and accurate information on sexuality and sexual health when they were in high school or college. There are few places that individuals can go for such information later.
Attending courses at Ms. LaVie's School offers students the opportunity to meet with others to share opinions, ideas and ask questions. Students explore how separating the sexual dimension of our lives from the other aspects hurts everyone by contributing to isolation, self-doubt, shame and embarrassment. By becoming sexually healthy, men and women learn to use their energy effectively to revitalize and rejuvenate their bodies and their lives. Graduates of Ms. LaVie's School will have the knowledge and skills necessary to be the sexually confident and fulfilled individuals they were meant to be and able to design the sex life of their own choosing.
Read an interview with Ms. LaVie in which she describes the structure of the School, the reasons for starting it, and her background as a teacher of sexuality for over 20 years. (Edge Magazine formerly Edge Life, September 2005 issue)