All classes are held in Minneapolis unless otherwise noted or arranged.
~~~~~~~~~~~~~~~~~~~~~~~~~~~~~~~~~~~~~~

Embodying Aphrodite - a Salon for Women

Women in our culture have traditionally not been encouraged to understand and express their sensuality and sexuality in ways that feel empowering.

2.5 hour - 4 week salon series Salons are interesting, creative discussions with interpersonal sharing, which focuses on topics designed to help participants know themselves better and enhance their self-image and self-confidence.No nudity or sexual contact involved
Week 1: Body Image
Week 2: Mapping the Female Body
Week 3: Your Brain is your Best Sex Organ
Week 4: Self-pleasuring

~~~~~~~~~~~~~~~~~~~~~~~~~~~~~~~~~~~~~~~~~~~~~~~~~~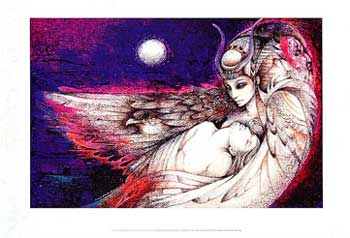 Opening to Ecstasy: An Introduction to Tantra with Evening Puja
This day-long, introductory workshopwith "Ms. LaVie" lets participants experience the basic principles of Tantra:
Explore the art of connecting with others through clear communication and safe
heart-centered interactions.
Develop your capacity for ecstasy
Connect with your inner lover and learn tools for open-hearted communication with partners
Create sacred space
Learn Tantric breathing and how to move energy through the chakras
Meditation to invoke the inner lover.

Content: presentations, demonstrations, and discussion with liberal amounts of movement and structured exercises.
Class info: 9:00 am - 5:00 pm, South Minneapolis. Singles welcome.
$125/person, $200/couple.
Advance registration required.
No nudity or sexual contact involved.

There will be a dinner break, followed by a Puja – a ceremony of deep connecting with others – will be held in the evening from 6:30-9:00 for participants of the workshop, following a short dinner break. This is considered part of the workshop for participants, however friends and partners may be invited to share in the evening event. The puja (sacred ceremony) will also be open to others who are interested.

For more information and to register, call 612-396-0226 or write to
contact us
.

~~~~~~~~~~~~~~~~~~~~~~~~~~~~~~~~~~~~~~~~~~~~~~~~~~
For More Information about future classes,

special events, and how to register:

Email: Contact us

Sign Up: Mailing List

Or Call: 612-396-0226

Also see: Ms. Lavie's Course Catalog -For many additional class offerings.

~~~~~~~~~~~~~~~~~~~~~~~~~~~~~~~~~~~~~~~~~~~~~~~~~~